Mobile truck Private Parties
Do you have an upcoming private event? smokey joe's bar-b-que now comes to you!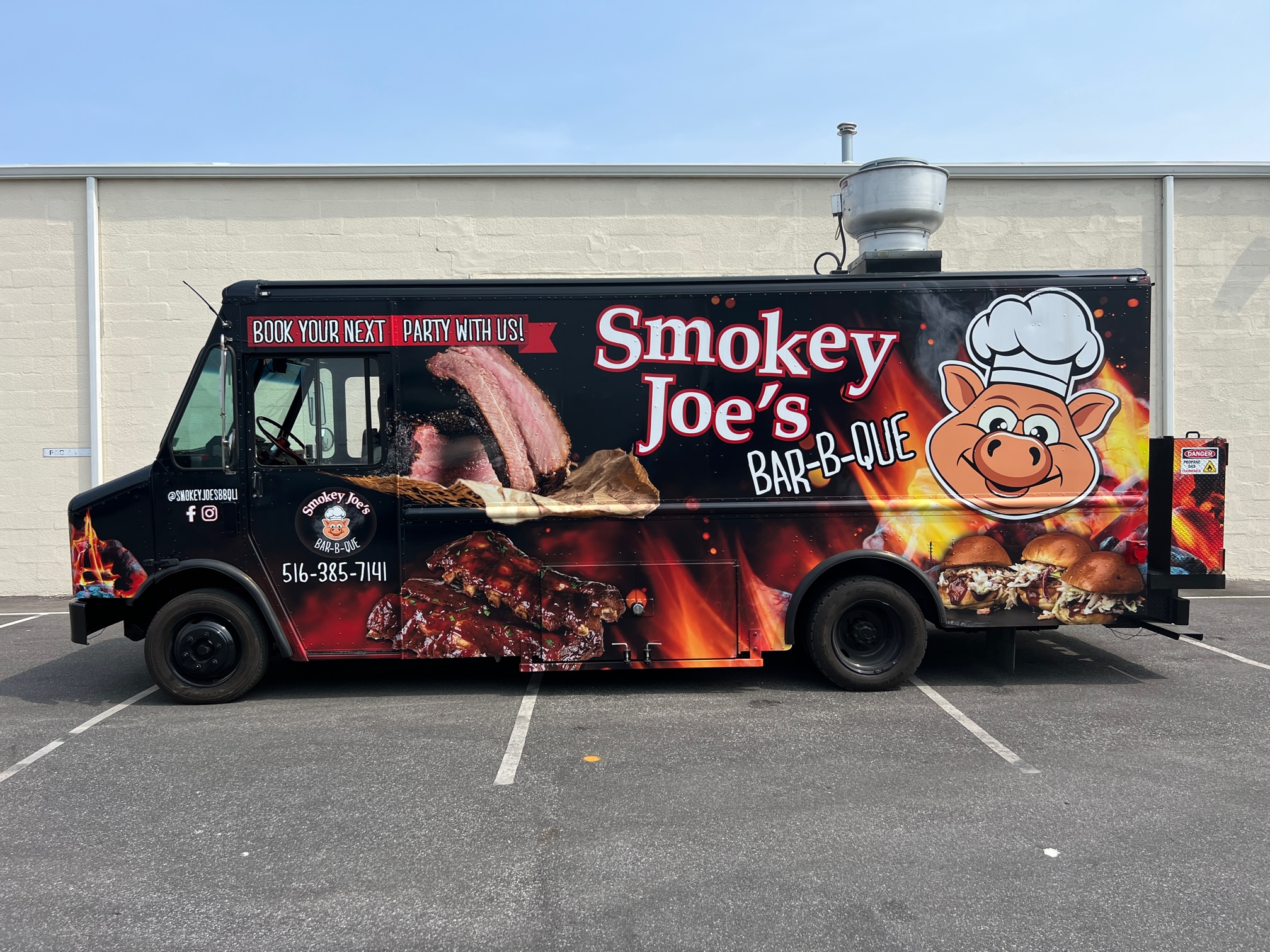 Pork Sliders
BBQ Brisket Sliders
Taco Trio (pork, brisket & chicken)
Quesadillas (pork, shrimp, or chicken)
Wings
Popcorn Chicken
Ribeye
Skirt Steak
NY Strip
Chicken Cordon Bleu
Smoked BBQ Brisket
Short Ribs
Smoked BBQ Ribs
Smoked Pulled Pork
Mashed Potato
Mac-n-Cheese
Fries
Baked Beans
Coleslaw
Creamy Spinach
4 Hour, 50 People Minimum
$300 service fee / $150 per additional hour
*pricing does not include sales tax or gratuity
Package prices are per person
pick any two apps & one side
one app, one meat & one side
one app, one meat & two sides
two apps, one meat & two sides
8oz lobster tail & 8 oz filet minion, octopus salad or seafood salad & dessert
don't see it on our menu? do you have dietary restrictions or allergies?
we can make custom dishes including gluten-free